VPN can hide a lot, but not everything

May 18, 2023
|
8 min read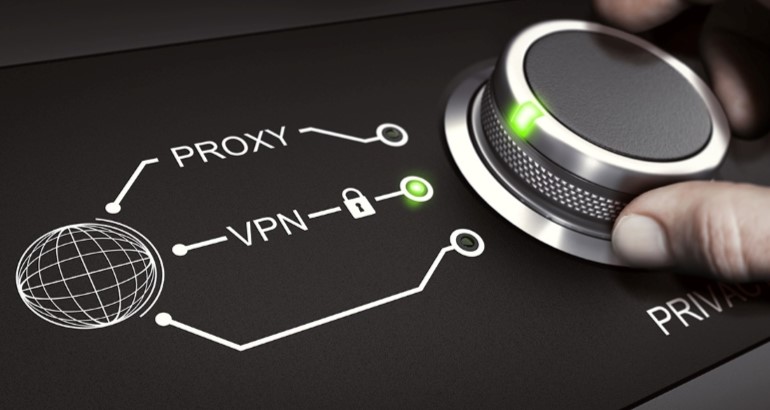 What is VPN and why do you need it?
VPN stands for Virtual Private Network. It is a technology that establishes a secure connection on a public network to protect your data and privacy.
When you use a VPN to browse the internet, your device creates an encrypted tunnel with a VPN server, making your network traffic invisible to the outside world. This allows you to hide your IP address, location, browsing history, and download activity, preventing tracking or theft by internet service providers (ISPs), governments, advertisers, or hackers.
What information can VPN hide?
When you use a VPN, your network traffic is transmitted through an encrypted tunnel, which means that your data is not visible to anyone trying to intercept or spy on it. A VPN can hide the following information:
① Your IP address
Your IP address is a unique identifier of your device on the internet, and it can expose your location, internet service provider, and other personal information. A VPN can assign you a different IP address, masking your real identity and location.
② Your location
Based on your IP address, websites and applications can determine which country, city, or even street you are in. This can affect the content and services you access, such as geographic restrictions, price discrimination, and localized ads. A VPN can make you appear to be from another country or region, bypassing these restrictions and interference.
③ Your online activities
A VPN proxies all your internet traffic by proxying your online activities. And encrypt all your internet traffic, which makes your online activities invisible to anyone. Make you anonymous on the Internet.
What information can't VPN hide?
Although a VPN can provide many benefits for online privacy and security, it is not a cure-all. A VPN cannot hide or protect you from the following information leaks:
① Local history
When you enter a keyword or phrase in your browser, your search engine records your query, which may be used to provide customized search results, ads, and recommendations for you, but may also be used to monitor and analyze your interests, preferences, and behavior. A VPN cannot prevent search engines from collecting and storing your search history.
② Your social media activity
If you post or share sensitive or private information on social media, a VPN cannot prevent others from seeing or forwarding it. Therefore, you should pay attention to your privacy settings on social media and what you share with whom.
③ Your network camera and microphone
If your device is infected with malware or viruses, a VPN cannot prevent hackers from accessing your network camera and microphone, peeking into your life or recording your voice. Therefore, you should regularly scan and clean your devices, and use physical covers to cover your network camera and microphone.
VPN protection remains necessary
Although a VPN cannot provide 100% protection for your online activities, it is still necessary. A VPN is a powerful and practical tool that can help you hide and encrypt your network traffic, protect you from surveillance and interference. However, a VPN is not the only network security solution, and you need to combine other methods to improve your network security level.
Why recommend using MetroVPN?
Among the many VPN service providers, why do we recommend using MetroVPN? Here are some advantages and features of MetroVPN that allow you to enjoy internet freedom and security with peace of mind.
① High speed, stability, and security
MetroVPN is a high-speed, stable, and secure VPN service. It can easily hide your IP address and location in any network environment, encrypt your network traffic, and prevent you from being tracked or stolen of data.
② Strict no-logs policy
MetroVPN does not record or store any of your browsing activities and personal information, giving you full control of your online privacy. MetroVPN can also help you block ads, trackers, and malicious websites, providing you with a faster and safer internet experience.
③ Global servers
MetroVPN has more than 6,500 VPN servers covering over 50 countries and regions. You can freely choose any server according to your needs and access any content without restrictions. Whether it's streaming platforms or popular games, MetroVPN can provide you with super-fast speed and smooth experience.
④ Easy to use
MetroVPN is very easy to use; just click on it, and you can connect to the VPN server. MetroVPN supports up to five devices to be used simultaneously, whether it's an iPhone, iPad, or Mac, you can enjoy MetroVPN's quality service.
⑤ 30-day money-back guarantee
MetroVPN offers a 30-day money-back guarantee. If you are not satisfied with MetroVPN, you can apply for a refund within 30 days. In addition, MetroVPN also has a professional customer service team available to answer any questions.
In summary, MetroVPN is a reliable and preferred VPN service provider that can provide you with internet freedom, privacy protection, and security.