Twitter's Security Issues and How to Protect Personal Data and Online Security

Jul 19, 2023
|
9 min read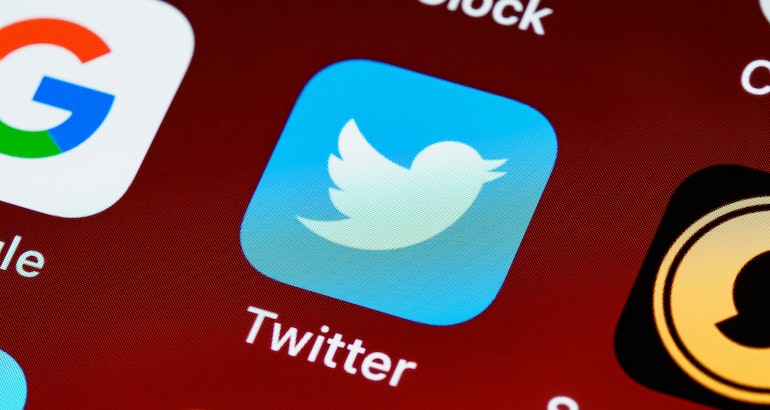 Twitter is a popular social media platform that allows users to post and share messages, images, videos, and links within 140 characters. With over 300 million active users, it includes politicians, celebrities, entrepreneurs, media personnel, and the general public. Twitter's influence cannot be underestimated, as it can spark social movements, spread news, shape public opinion, and even impact election results.
However, Twitter also faces serious security issues that may jeopardize users' personal data and online safety. Recently, after being acquired by Elon Musk, Twitter experienced a series of turmoil and controversies, leading to executive resignations, employee layoffs, user attrition, and increased complaints. Twitter's former head of security, Peiter "Mudge" Zatko, even filed a whistleblower complaint with the federal government, exposing numerous security flaws and failures in Twitter's security measures.
Twitter and Its Security Issues
Twitter is a microblogging social networking service launched in 2006 by Jack Dorsey and others. It allows users to send and receive messages, known as "tweets," of up to 140 characters via the website, mobile apps, or SMS. Users can also follow other users, view their tweets, and interact with them. Twitter provides features like hashtags, lists, direct messages, bookmarks, retweets, and likes.
Twitter enjoys widespread popularity globally, especially in the United States. As of October 2022, it has approximately 330 million monthly active users, with 68 million users in the United States. Prominent figures such as U.S. President Joe Biden, former President Donald Trump, singer Taylor Swift, and football superstar Cristiano Ronaldo are active on Twitter. Their tweets often attract widespread attention and discussions.
However, Twitter also faces several security issues that may threaten users' personal data and online safety. Some common security issues include:
① Hacker Attacks
Twitter has experienced several hacker attacks, resulting in user accounts being compromised or leaked. For example, in July 2020, some prominent accounts were hijacked, and scam messages requesting Bitcoin payments were posted. In April 2021, the Russian government was accused of launching cyberattacks on Twitter in an attempt to interfere with the U.S. election.
② Spam and Bot Accounts
Twitter is plagued by a large number of spam messages and bot accounts, which can mislead users, spread false information, or deliver malicious software. These accounts may impersonate real individuals or organizations, or use hashtags, retweets, and likes to increase visibility. Former Twitter security head Zatko pointed out in his whistleblower complaint that Twitter did not prioritize addressing the issues of spam and bot accounts as CEO Parag Agrawal claimed.
③ Content Censorship and Privacy Concerns
Twitter's handling of sensitive or controversial content may lead to user dissatisfaction or protests. For instance, in October 2020, Twitter temporarily locked the account of the New York Post for publishing a negative report about Joe Biden's son, Hunter Biden. In January 2021, Twitter permanently suspended former President Trump's account, citing his incitement of the Capitol riot. These actions raised questions about Twitter's stance on free speech and political bias. On the other hand, Twitter has been criticized for not adequately protecting user privacy, such as its direct messaging feature lacking end-to-end encryption, potentially allowing Twitter or third parties to access users' private information.
④ Turmoil after Elon Musk's Acquisition
In October 2022, Tesla CEO Elon Musk announced the acquisition of Twitter for $44 billion and assumed the role of the new CEO. This news triggered upheaval and opposition both inside and outside Twitter. After Musk took over, a series of reforms and layoffs were implemented, leading to executive resignations, employee layoffs, user attrition, and increased complaints. Musk also attempted to change Twitter's core features, such as removing blue verification badges, introducing paid subscriptions, and incorporating NFTs. These actions were met with criticism and resistance from many users and the media. Currently, Musk is attempting to back out of the acquisition deal, claiming that Twitter misled investors about the state of its product.
How to Protect Personal Data and Online Security
When using Twitter or any other social media platform, users should take measures to protect their personal data and online security. Here are some common recommendations:
① Set Strong Passwords and Change Them Regularly
Users should set strong passwords for their accounts, which include a combination of uppercase and lowercase letters, numbers, and symbols, and are at least eight characters long. Regularly changing passwords and avoiding the use of the same or similar passwords across different websites or services is essential.
② Enable Two-Factor Authentication
Users should enable two-factor authentication, which requires entering a verification code received through a mobile phone or another device in addition to the password when logging into an account. This enhances the security of the account and prevents hackers or unauthorized individuals from taking control.
③ Check Authorized Apps
Users should review the permissions granted to third-party apps or services and promptly revoke access for unnecessary or untrusted apps. This prevents third-party apps or services from abusing user data or functionalities.
④ Adjust Privacy Settings
Users should review and adjust their privacy settings, such as choosing who can see their tweets, who can send them direct messages, and whether to display location information. Users should also avoid publicly disclosing sensitive or personal information, such as ID numbers, bank account details, home addresses, etc., on Twitter.
⑤ Identify and Avoid Spam and Scams
Users should be vigilant and avoid engaging with tweets or direct messages that may contain spam or scams, such as those requesting clicks on links, providing personal information, transferring money, or making payments. Reporting and blocking accounts that post or send such content is essential.
⑥ Use a VPN Service
Users should consider using a Virtual Private Network (VPN) service to encrypt their network traffic and hide their real IP addresses. This prevents Twitter or third parties from monitoring or snooping on users' online activities and may help bypass regional or national restrictions on accessing Twitter.
We recommend an excellent VPN service called MetroVPN. MetroVPN is a user-friendly, fast, stable, and secure VPN service that enables safer use of social media, including Twitter. MetroVPN features:
① Global Servers
MetroVPN has a global network of servers that allows users to connect to any country or region, enabling unrestricted internet access.
② Encrypts Network Activity
MetroVPN encrypts all network activities, protecting users' internet traffic from being monitored or altered by Twitter or third parties.
③ Surf Anonymously
MetroVPN conceals users' real IP addresses, enabling them to remain anonymous online and preventing tracking or geolocation.
④ Multi-Platform
MetroVPN supports various operating systems and devices, such as Windows, Mac, Android, and iOS, enabling users to use social media securely anywhere.
By following these precautions and utilizing a reliable VPN service like MetroVPN, users can enhance their online security and protect their personal data when using Twitter or other social media platforms.