Are VPNs Legal in Türkiye and What Are the Benefits?

May 31, 2023
|
6 min read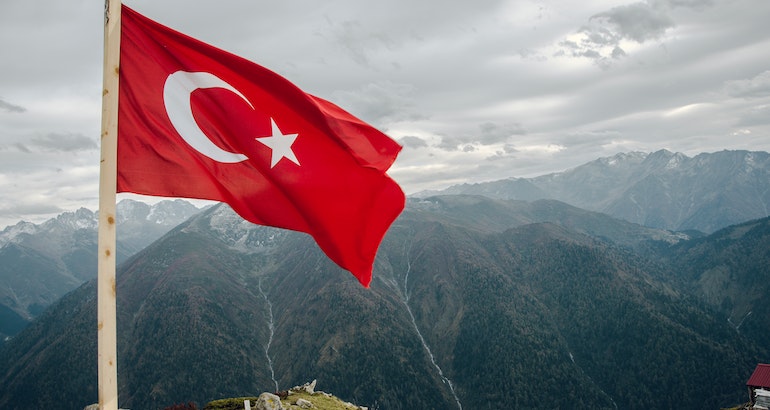 Türkiye is a mysterious country with modern cities, advanced technology, ancient cities with a long history, unique buildings and fascinating folk culture. You can explore the footprints of ancient civilization, taste delicious local cuisine, and enjoy rich and colorful culture and art. It is an excellent choice for a tourist destination.
However, Türkiye's strict network censorship may prevent you from enjoying all Internet content as in other regions. For example, Facebook, YouTube and Twitter have all been blocked in Türkiye. So your online experience in Türkiye may not be as comfortable as its travel experience. On the contrary, you may encounter considerable obstacles. This is why we recommend you to use VPN in Türkiye.
You may worry about whether the use of VPN in Türkiye touches the law. In fact, it is legal to use VPN in Türkiye, but VPN service providers will be restricted or prohibited in Türkiye. Therefore, if you use VPN in Türkiye, please choose a reliable VPN service provider. Meanwhile, please ensure that your online activities comply with local laws and regulations, and be cautious about potential risks and limitations.
Benefits of using VPN in Türkiye
① Unlocking Regional Restricted Content
We are all impressed by Türkiye's strict online censorship system. In Türkiye, we can't even access social media and streaming media such as Facebook, YouTube and Twitter. Unable to access all the content we are interested in online. Using VPN can allow you to be in another region on the network, thereby avoiding the restrictions on network content in your actual location. Truly access all internet content.
② Privacy protection
In addition to hackers and cyber attackers, ISPs may also track your online records and record your online behavior to achieve better marketing results. Your annoying personalized advertisements that can be seen everywhere come from this. Using VPN can encrypt all your traffic data, making you anonymous in the network. Your ISP is unable to know your internet records and behavior. Hackers and cyber attackers cannot easily attack you.
③ Maintain high-speed network
Your ISP may limit your bandwidth during periods of high traffic. For example, if the video you are watching suddenly stalls or the image quality deteriorates, these are all manifestations of ISP limiting your bandwidth. Using VPN encryption to encrypt your traffic not only ensures your privacy and security, but also prevents your ISP who cannot view your online behavior from limiting your bandwidth, thus keeping you in a high-speed network state. It is worth noting that VPN can only help you avoid the speed limit imposed by ISP, and cannot help you improve your existing network speed.
Benefits of servers in Türkiye
① Get low prices
You must have heard that the same content is cheaper in Türkiye on platforms like Netflix, YouTube Premium and Steam. If you are not in Türkiye, but also want to enjoy the benefits of low prices, then using VPN is also your best choice. MetroVPN can easily do it. You only need to select and connect the server in Türkiye, and the platform will identify you as a user in Türkiye, so you can enjoy the same service at a lower price.
② Watch Türkiye's TV programs and streaming media
If you want to watch TV programs and streaming media in Türkiye, such as ATV, Fox, Kanal D, PuhuTV and BluTV. Then you also need to connect to the server in Türkiye to watch. Use MetroVPN to connect to the server in Türkiye, so that these platforms think you are in Türkiye, so that you can watch it smoothly.
To sum up, it is legal to use VPN in Türkiye, but it is necessary to select a reliable VPN service provider and comply with local laws and regulations. Using VPN can unlock regional restrictions on content, protect privacy, maintain high-speed networks, and even obtain content at lower prices. Therefore, we highly recommend that you use VPN for online surfing.