Top 10 Soccer Movies You Must Watch

Nov 30, 2022
|
5 min read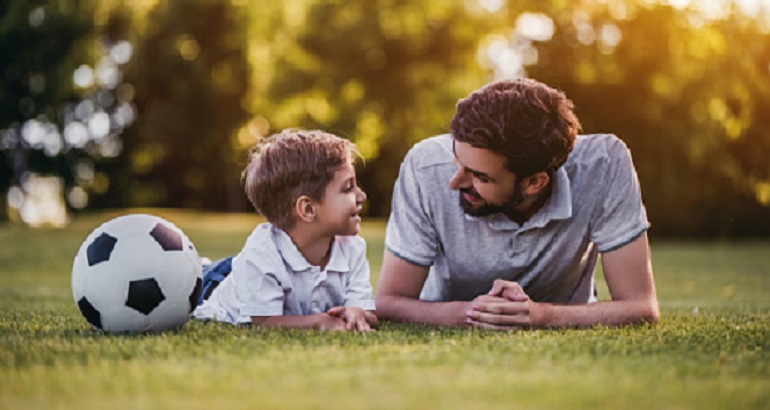 With the 2022 World Cup underway, do you want to learn more about one of the world's most popular sports——soccer?
We have selected for you 10 must-see soccer movies. Interesting, inspirational, documentaries, cartoons are included.
Start watching now and you'll have a new appreciation for the sport!
Inspirational soccer movies
Goal!(also known as Goal! The Dream Begins)(2005)
The film tells the story of a young Latino, Santiago, who grows up to be a superstar of Newcastle United in the Premier League with his footballing talent and relentless efforts.
Cast: Kuno Becker, Stephen Dillane, Anna Friel
Length of film: 118min
Where: Youtube, Prime Video, Disney+
Pelé: Birth of a Legend(2016)
The film tells the story of King Pele's childhood from the slum shoeshine boy, relying on their own efforts to overcome many obstacles, reversing the desperate situation to become the strongest man in the soccer world. From being belittled to the attention of millions, his one-man comeback has ignited the fighting spirit of billions of people.
Cast: Kevin de Paula, Seu Jorge, Mariana Nunes
Length of film: 107min
Where: AMC+, Apple TV, Youtube
Тренер(also known as Trener/The Coach)(2018)
тренер is a drama sports film produced in Russia. The story follows Yuri, a down-and-out soccer player who is forced to leave the green field after missing a penalty kick. At the urging of his friends, he coaches a scrappy team in a remote town, then goes through a lot of trials and tribulations and eventually leads the team to a world-class competition.
Cast: Danila Kozlovskiy, Andrey Smolyakov, Vladimir Ilin
Length of film: 138min
Where: IVI(ivi.ru), Youtube
The Damned United(2009)
The film is adapted from the novel of the same name by British writer David Pease, which tells the story of British soccer coach Brian Clough's 44 days in charge of Leeds United in England in 1974.
Cast: Michael Sheen, Timothy Spall, Jim Broadbent
Length of film: 98min
Where: Apple TV, Prime Video
Romance soccer movies
Bend It Like Beckham(also known as Kick It Like Beckham)(2002)
The film is a romance genre film, the film tells the story of a young girl of Indian descent living in England with a dream of soccer, Jessie in a chance acquaintance with Julie, was invited to join the team. Both girls fall in love with the soccer coach and have conflicts until they get back together again and chase their dreams together.
Cast: Parminder Nagra, Keira Knightley, Jonathan Rhys Meyers
Length of film: 112min
Where: Disney+, Prime Video, Vudu TV
Soccer documentaries
Ronaldo(2015)
The documentary is about Ronaldo's life from a variety of angles, showing his life, including a lot of stories behind his time at Real Madrid and the Portuguese national team. Through a series of interviews with Ronaldo himself, as well as friends and family, his life and mindset from childhood to 2015 are documented.
Length of film: 102min
Where: Netflix, Prime Video, Apple TV
Diego Maradona(2019)
The documentary follows Maradona's move from FC Barcelona to Napoli in 1984, culminating in the Italian team that won two Serie A titles and the 1988-1989 European Cup.
Length of film: 130min
Where: HBO max, Apple TV
Kids' soccer movies
The Big Green(1995)
When Anna, an exchange teacher from England, arrived at the school in town, she was faced with a group of students who had no hope for their future and decided to choose the sport of soccer to spark their interest.
Cast: Patrick Renna, Steve Guttenberg, Olivia d'Abo
Length of film: 100min
Where: Disney+
Early Man(2018)
Early Man is an adventure animated film produced by the British animation company Aardman, which tells the story of how a group of prehistoric human Neanderthals living in a cave used soccer to defeat a powerful enemy and save themselves.
Cast: Eddie Redmayne, Tom Hiddleston, Maisie Williams
Length of film: 89min
Where: Youtube, Apple TV
Soccer Comedy
Shaolin Soccer(2001)
Shaolin Soccer is a comedy film written and directed by Stephen Chow, which tells the story of Sing, a poor but kung-fu-minded man who creates his own Shaolin soccer team and achieves success.
Cast: Stephen Chow, Ng Man-tat, Wong Yat-fei
Length of film: 89min
Where: Paramount+, Apple TV