Snapchat: Risk and Protection

Jun 23, 2023
|
7 min read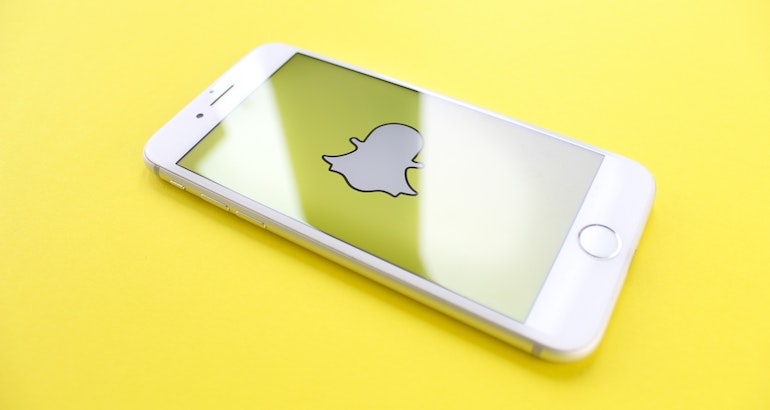 What is Snapchat?
Snapchat is a popular social media application primarily used for sending photos and video messages. It currently has over 200 million active users, most of whom are young people. The biggest feature of Snapchat is that the email automatically disappears after the recipient views it, leaving no trace. This gives users greater freedom, fun, and privacy.
How does Snapchat work?
The core function of Snapchat is to share instant life moments without worrying about leaving permanent traces. Users can add various elements to their snaps, such as filters, stickers, text, emojis, etc., to increase the fun and personalization. Users can also set viewing time for snaps, ranging from 1 to 10 seconds. If users want to save their snaps, they can download them to their phone gallery or save them to Snapchat's "Memories" feature.
Another important feature of Snapchat is "Stories", which are a series of snaps arranged chronologically and visible to all the user's friends. Stories are valid for 24 hours after being posted, then they will be automatically deleted. If users want to save their stories, they can also download or save them to "Memories".
Features and Advantages of Snapchat
① Rich Filters and Augmented Reality (AR) Technology
Snapchat provides a variety of filters and augmented reality (AR) technology, allowing users to add interesting effects, such as face swapping, animal ears, rainbow tongue, etc., to their photos and videos.
② Stories
Snapchat also has a feature called "Stories", where users can post their photos and videos to a public or semi-public space, so that their friends or everyone can see them. This allows users to showcase their lives and also see other people's stories.
③ Discovery
Snapchat also has a feature called "Discovery", where users can browse various contents, such as news, entertainment, sports, food, etc. These contents are provided by Snapchat and its partners, some of which are specially tailored for Snapchat users. This allows users to learn more information and also increase their interests.
④ Voice and Video Calls
Snapchat also provides voice and video call services, so that users can have real-time conversations with their friends, and use filters and stickers in the call. This allows users to experience more authentic and intimate communication.
Risks of Snapchat
① Bullying and Harassment
The disappearing feature of Snapchat may make some users feel they can send unfriendly or malicious messages without leaving evidence. This may lead to bullying and harassment, even affecting their mental health. Snapchat also has an additional app called Yolo, which allows users to send anonymous messages, which may increase the risk of bullying and harassment.
② Pornography and Inappropriate Content
The disappearing feature of Snapchat may also make some users feel they can send or receive pornography or inappropriate content, such as nude photos, sexual innuendos, violence, drugs, etc. This may violate the law, damage reputation, or cause unnecessary trouble.
③ Over-sharing and Addiction
The disappearing feature of Snapchat may also make some users feel they can share their life details without consequences. This may lead to over-sharing and addiction, ignoring their privacy and safety, or affecting their learning and work. Snapchat also has a feature called Streaks, which allows users to record the number of consecutive days they have sent messages to their friends. This may stimulate some users to keep using Snapchat to maintain Streaks, even affecting their sleep and health.
How to Use MetroVPN to Protect Snapchat Security
Snapchat is a fun social media app, but there are also some security risks, such as personal information leakage, improper content dissemination, cyberbullying, etc. In addition to following some of the suggestions mentioned above, there is an important tool that can help you protect yourself on Snapchat: MetroVPN.
MetroVPN is a virtual private network that allows you to stay anonymous and secure on the Internet. The main functions and advantages of MetroVPN are:
① Hides IP Address
Hides your real IP address and location, preventing tracking and monitoring.
② Encrypts Network Activity
Encrypts your network behavior, preventing theft and tampering.
③ Global Servers
Connects to over 6500 stable VPN servers worldwide, allowing you to access content from anywhere in the world, no matter where you are.
④ Risk Barrier
Blocks ads, trackers, and malware, making your online experience smoother and safer.