Is my phone infected with a virus?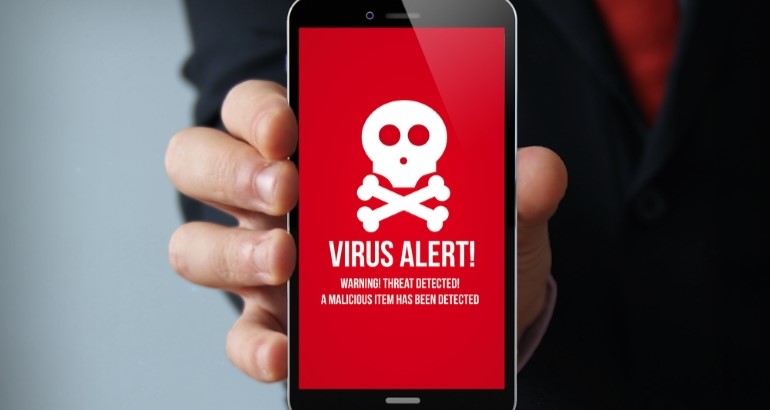 The phone is an indispensable tool in our daily life, but do you know that the phone may also be infected by viruses, causing data leakage, performance degradation, battery consumption and other problems.
What are phone viruses and how do they spread?
Phone viruses are a type of malware that can infect your phone in different ways, such as:
① Downloading applications or files from untrusted sources.
② Clicking on malicious links or attachments in emails or text messages.
③ Connecting to insecure public WiFi networks.
④ Using Bluetooth or NFC to share data with other devices.
Phone viruses may have different purposes, such as
① Stealing your personal information, bank accounts, passwords, etc.
② Displaying ads or pop-ups, interfering with your user experience.
③ Consuming your traffic, power or storage space.
④ Controlling your phone camera or microphone, monitoring your behavior.
⑤ Spreading to other devices or users, expanding the scope of infection.
What are the common symptoms of phone viruses and how should you identify them?
If your phone is infected by a virus, you may notice some abnormal phenomena such as:
① The phone runs slowly or lags.
② The phone has unknown applications or icons.
③ The phone automatically sends or receives strange messages or calls.
④ The phone has abnormal traffic or power consumption.
⑤ The phone has frequent restarts or crashes.
If you find that your phone has a virus, how should you remove it?
If you are sure that your phone has a virus, you need to take measures to remove it as soon as possible to avoid greater losses. Here are some common methods:
① Use reliable antivirus software to scan and delete phone viruses.
② Uninstall applications from untrusted sources or suspicious nature.
③ Restore the phone to factory settings (remember to back up important data).
④ Update the phone system version and security patche.
How to prevent phone viruses and protect your phone security?
Removing the phone virus does not mean that you can rest assured, you still need to take some preventive measures to avoid being infected again. Here are some suggestions:
① Only download applications or files from official or trusted channels.
② Do not click on malicious links or attachments in emails or text messages.
③ When connecting to public WiFi networks, use reliable VPN services such as MetroVPN, which can protect your online browsing security.
④ Turn off unnecessary Bluetooth or NFC functions, avoid sharing data with other devices.
⑤ Regularly use antivirus software to scan your phone, timely detect and remove potential threats.