How to Spot and Avoid Online Dating Scams?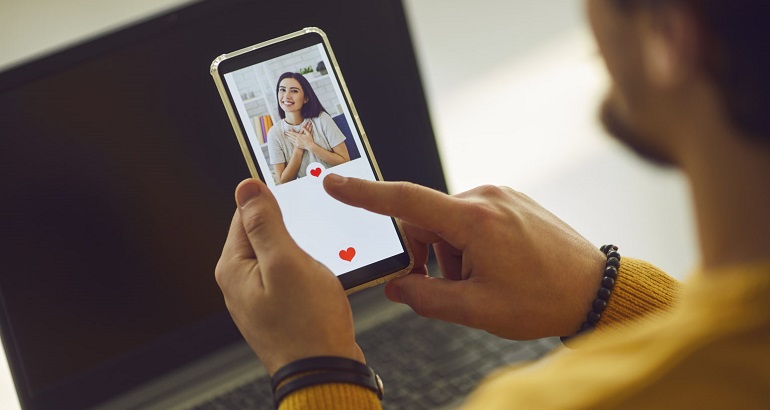 When it comes to Online Dating, you may first think of dating apps running on various mobile phones. But in fact, online dating has appeared decades ago, and the dating app on smart phones has only become popular in recent years. For example, Tinder has completed 70 billion matches since its launch in 2012, and is the mainstream mass dating platform. Online Dating has also become a huge global industry with billions of dollars and is growing rapidly. Online Dating not only brings us convenient dating services and beautiful feelings, but also brings us many new types of scams.
How common are online dating scams?
Although Online Dating Scams has become commonplace, the number of occurrences is still increasing every year. According to the report of the United States Federal Trade Commission (FTC), from 2020 to 2021, the annual financial losses caused by online dating fraud increased sharply. In 2021 alone, consumers lost 547 million dollars. The latest data shows that compared with 2020 (US $305 million), the loss is as high as 80%. The total loss in the past five years has reached $1.3B.
8 traits of an online dating scam
In order to avoid being deceived, please be vigilant when the following signals appear on your online dating app:
① They will guide you to leave the online dating app as much as possible
Online liars usually use the excuse of "the software is inconvenient to chat" and "I don't log in to the software often" to guide you to another platform such as Telegram or WhatsApp as much as possible. The reason why they do this is that the online dating app will monitor users' unusual actions, and they will mark users with unusual actions as suspicious. This is not conducive to fraud.
Therefore, when your interviewee is trying to invite you to transfer the platform, please be vigilant and report if necessary. Try to ensure that conversations are conducted in online dating apps.
② Their conversation is full of romance
A common trend in Online Dating Scams is that cheaters will become serious in a very short time. They will bombard you with exaggerated and passionate words, and name it "love at first sight". They may claim that you have never met, but they know each other so well. They claim that they have never felt the same with others. This is quite common in the reports of victims.
So, please beware of those who claim to have special feelings for you in a relatively short time, because people usually need more time to get to know each other.
③ The liar will ask many questions about you
If they want to cheat successfully, they need to know you well enough. If they know you well enough, they can manipulate you more easily. When you ask them about the situation in turn, they are more likely to make up a story about themselves and invite you to have a telephone conversation. This stage may last for weeks or even months.
At this time, please try not to disclose too much personal information unless he gives equal information. In addition, the personal information provided by the interviewee should be distinguished.
④ Their stories are inconsistent
If they are fabricating a lie, such as the personal information mentioned above, they are likely to forget the details of the previous conversation, resulting in inconsistency. Liars may commit crimes in groups, and multiple liars chat with you at the same time. As the conversation goes on, the content of their conversation may conflict with the content mentioned earlier.
Therefore, when you notice that the story you chat with doesn't match the one you talked about before, please be alert. They may be lying.
⑤ Photos of their personal files look like online celebrities
Online Dating Scams often uses attractive profile images to hook victims. They will choose the pictures of online celebrities as their personal profile pictures on the internet. These pictures usually look very attractive to attract you to talk with them.
To this end, before you start a new chat, you might as well use image search to see if it is possible to download pictures from the network. If it is a private photo, it will be difficult to search the results on the Internet.
⑥ They use copied text
Of course, liars will not use their real information as personal data, so they are more likely to plagiarize other people's personal data files from other places on the network.
Because, you might as well search the other person's personal information before starting to chat. If you can search it easily on the network, please be alert.
⑦ They will not have video chat with you or meet you offline
Liars will always refuse your video chat and offline meeting. Because their personal information is fake, they are very different from their photos. Once they have video chat or meet offline, their lies are easily exposed.
Therefore, when your video chat request and offline appointment request are always rejected, please be vigilant.
⑧ They ask you for money
There is no doubt that the ultimate goal of Online Dating Scams is to defraud you of your money. What they spend weeks or even months doing is preparing to cheat you eventually. They will ask you to pay for them for various reasons.
Therefore, when your chat partner asks you for money, there is no doubt that you should refuse.