Is your network speed fast enough?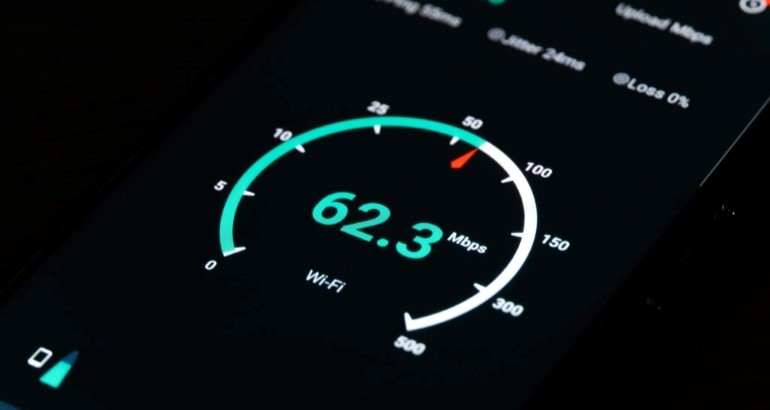 Internet speeds vary greatly across different countries around the world. Some countries have ultra-fast fiber optic networks, while others rely on slow dial-up connections. So, which countries have the fastest internet speeds, and which countries have the slowest?
According to a report from Speedtest.net in May 2023, the global average download speed was 79.28 Mbps, and the upload speed was 35.54 Mbps. Among them, the fastest country is Singapore, with a download speed of 241.35 Mbps and an upload speed of 199.98 Mbps. Singapore has highly advanced internet infrastructure, and the government has been actively promoting widespread access to high-speed broadband services. Internet users in Singapore can enjoy smooth video streaming, gaming, and online work experiences.
The slowest country is Cuba, with a download speed of only 1.93 Mbps and an upload speed of 0.88 Mbps. Its internet infrastructure is very outdated and unstable. Internet users in Cuba frequently experience issues such as network disruptions, speed throttling, and censorship.
From these data, it can be seen that internet speed is closely related to a country's economic, political, and social conditions. Generally, developed countries have much faster internet speeds compared to developing countries. However, not all developed countries have fast internet. For example, the United States ranks 6th with a download speed of 203.01 Mbps and an upload speed of 23.31 Mbps, while Japan ranks 16th with a download speed of 154.47 Mbps and an upload speed of 93.71 Mbps. The relatively slower internet speeds in these countries are mainly due to market monopolies and lack of competition, resulting in suboptimal network quality and pricing.
So, as an ordinary internet user, what can we do to improve our internet speed? In addition to choosing an appropriate ISP and plan, we can use some tools and techniques to optimize our network connection. One of the most effective tools is a VPN.
A VPN, or Virtual Private Network, establishes an encrypted tunnel between your device and the internet, protecting your data and privacy. A VPN also allows you to appear as if you're connecting from another country or region, bypassing some geographic restrictions and censorship. For example, if you want to access Netflix content from the United States, you can use a VPN to connect to a server in the US and unlock the Netflix US library.
However, a VPN is not just a tool for circumvention and unlocking content; it can also help improve your internet speed. This is because some ISPs may throttle or limit certain types of traffic to conserve bandwidth or prioritize other types of traffic. When you use a VPN, your traffic is encrypted, preventing the ISP from identifying or interfering with your traffic, thus improving your network speed.
Of course, not all VPNs can provide such functionality and effectiveness. Some VPNs are inherently slow, while others may compromise your data and privacy. Therefore, when choosing a VPN, you need to pay attention to the following aspects:
① Whether the VPN has a sufficient number of fast servers.
② Whether the VPN has a strict no-logs policy.
③ Whether the VPN uses strong encryption.
④ Whether the VPN has user-friendly customer support.
⑤ Whether the VPN offers a refund guarantee.
In this regard, we highly recommend using MetroVPN. MetroVPN is a high-speed, secure, reliable, and user-friendly VPN service.
① Global servers
MetroVPN has 6500+ servers located in multiple countries and regions worldwide. You can connect to your desired location anytime, anywhere.
② Strict no-logs policy
MetroVPN strictly adheres to a no-logs policy and will never record or disclose any of your activities or information.
③ Encrypts network activity
MetroVPN encrypts all your internet traffic, ensuring that your data remains inaccessible to others.
③ 24/7 support
MetroVPN also has a 24/7 online customer support team available to help you with any questions or difficulties.
④ 30-day money-back guarantee
MetroVPN provides a 30-day money-back guarantee, allowing you to experience its service risk-free.