Free VPN vs Paid VPN: Which Should You Choose?

Feb 20, 2023
|
8 min read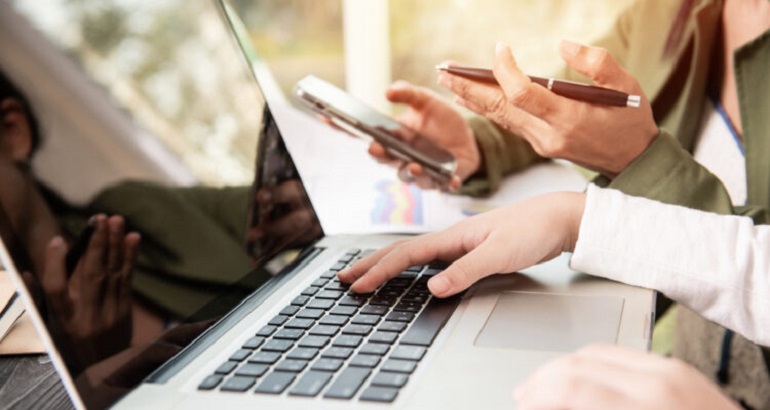 We're spending more and more time on the Internet, and staying safe online has never been more important. That's why more and more people want to use a VPN to protect themselves. While a free VPN can be used without paying a subscription fee, this can put your security and privacy at great risk. Some may ask which is better, a free VPN or a paid VPN? Let's dive into the pros and cons between them.
The pros of free VPNs
Free VPN services require no subscription, no upfront fees, and are free to download. VPNs require physical servers to route data to keep things working properly. How would these VPN companies survive, needless to say make money, if anyone could use them for free. Even though it's free, you may be paying a "hidden cost".
How to make money with free VPNs?
Like any other company, VPN service providers need to be profitable to continue operating. If users don't need to pay, the provider has to make money in other ways. That's where the problem lies.
① Track and sell your browsing data
One of the most profitable ways is to sell users' browsing data. Surveys show that two-thirds of free VPN service providers use third-party tracking libraries, which means your browsing data is being recorded. This data is valuable to advertisers, who buy user data from data agencies, which includes information about users' shopping habits and preferences to enhance the effectiveness of their advertising campaigns.
② Bombardment ads
It is a popular strategy for free VPNs to plant ads in their apps. The service providers are given a share when users click on the ads. But it is not easy to turn off the annoying ads. What's worse is that some ads may be malicious and your device is at risk of virus infection.
With the ad-free MetroVPN, you don't have to worry about annoying ads. In addition "Risk Barriers" feature can block threats like malware and phishing attempts to keep your network clean.
The cons of free VPNs
① Low security
Free VPNs usually don't have good server infrastructure or funding, and it is likely to use outdated VPN protocols. Therefore the security and encryption level will be lower.
② Limited performance
When using a free VPN, your connection speed will be slow and streaming and online playback will often lag. This is because a free VPN will never provide you with the latest internet security features like a paid VPN.
③ No privacy
One of the features of a VPN is that it hides your IP address, so no one can access your real location and associate your network activity with your identity. But since free VPNs sell your browsing data, privacy is gone.
Advantages of paid VPNs
① Global Server
MetroVPN operates 6,500+ servers in 50 locations worldwide. Connect at ultra-fast speeds no matter where you are. The servers are also divided into Speedy, Streaming, BitTorrent, and Game on the needs.
② Online Privacy
Unlike free VPNs, MetroVPN adheres to a strict no-logs policy and guarantees that it will not record your online activity, let alone collect and sell your data. Strong encryption protects your network activities and personal information from being stolen and no one can spy on it.
③ Additional Features
In addition, other features are available to paid VPN users. When the VPN connection drops, "Kill Switch" cuts your internet connection to prevent accidental leaks.
You can also select the apps that should not proxied when connecting. It is important because some apps like banks are sensitive to VPN usage.
Free VPN vs Paid VPN
| | | |
| --- | --- | --- |
| Feature | Free VPN | Paid VPN |
| Global servers | ❌ | ✅ |
| Unlock streaming | ✅ | ✅ |
| Hide your IP address | ✅ | ✅ |
| Stable and fast connections | ❌ | ✅ |
| Strong encryption | ❌ | ✅ |
| Unlimited speed | ❌ | ✅ |
| Multiple simultaneous connections | ❌ | ✅ |
| 24/7 customer support | ❌ | ✅ |
Which should you choose?
Among free VPNs and paid VPNs, paid VPNs are better. A free VPN may be useful if you are using a VPN only to temporarily change your IP address or access restricted websites, rather than to address privacy concerns. If you want to keep using it on a daily basis, paying for a subscription not only provides a huge boost in basic VPN features like speed and number of servers, but also protects your online security and privacy. When it comes to online security, you should take all the necessary steps to protect yourself or it may cost you more.
MetroVPN is not free, but offers a 30-day money-back guarantee. There are also a variety of offers that allow you to purchase premium VPN services at discounted prices. We will provide you with professional data security and online privacy protection.