How to Avoid eBay Scams and Protect Online Transaction Security?

Aug 18, 2023
|
9 min read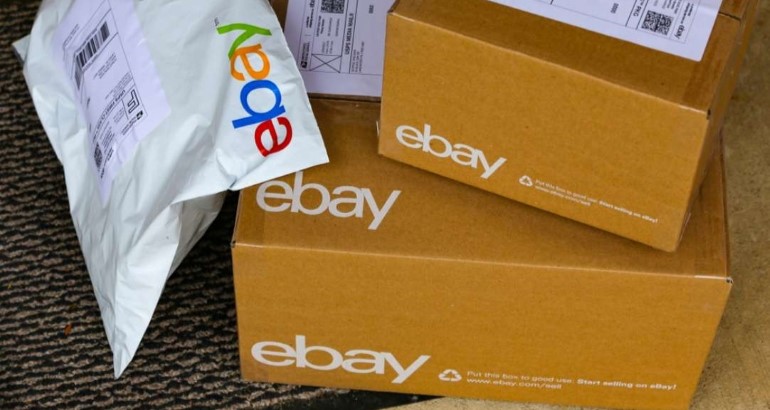 eBay is a globally renowned e-commerce platform that allows buyers and sellers to easily transact various goods. However, eBay is not without its risks, as some unscrupulous users take advantage of eBay's vulnerabilities to engage in various fraudulent activities, thereby harming the interests of other users. This article will introduce the definition, common types, identification methods, and prevention suggestions for eBay scams.
What is an eBay scam?
An eBay scam refers to the use of eBay platform vulnerabilities by scammers to deceive buyers or sellers, obtain goods or money, and not fulfill the transaction. eBay scams can lead to consequences such as stolen accounts, personal information leakage, damaged or lost goods, or withheld or refunded funds.
Common types of eBay scams
There are many types of eBay scams, and the following are some common types:
① Phishing
Scammers will send forged eBay emails or websites that lure you into clicking links or entering account information, thereby stealing your identity or funds.
② Incorrect name
Scammers will use usernames or email addresses similar to yours to make you think they are legitimate buyers or sellers, and then ask you to make payment or ship goods.
③ Non-delivery
Scammers will sell high-value items at low prices and disappear after receiving your payment, without shipping the goods or providing tracking information.
④ Payment reversal
Scammers will make a high-priced purchase of your item, and after receiving the goods, they will request a refund or cancel the payment, claiming that the item is defective or not received.
⑤ Overpayment
Scammers will purchase your item at a price higher than the market value and request you to pay extra for shipping or taxes, and then ask you to transfer the excess money to a third party.
⑥ Off-eBay transactions
Scammers will ask you to conduct transactions outside of the eBay platform, such as through email, phone, or instant messaging, and use non-official payment methods for payment or receipt.
⑦ Empty box
Scammers will send you an empty box or an unrelated item and provide a valid tracking number, making you believe that they have shipped the goods.
⑧ Damaged goods
Scammers will intentionally damage the item you sent them, take photos as evidence, and request a refund or exchange.
⑨ Item not received
Scammers will deny receiving the item you sent them, claiming that the tracking information shows it was not delivered, and request a refund or reshipment.
⑩ Counterfeit items
Scammers will sell counterfeit or imitation items at the price of genuine ones and use false or stolen photos and descriptions to mislead you.
How to identify eBay scams?
eBay scams can sometimes be difficult to spot, but if you pay attention to the following tips, you can improve your ability to identify eBay scams:
① Read the item description carefully
Don't just look at the pictures and title, carefully read the details and terms in the item description for any suspicious or unreasonable aspects.
② Check user feedback
Don't just look at the user's rating, take a look at their specific reviews and feedback for any negative or false comments.
⑥ Protect account security
Don't easily click on any emails or websites from outside of eBay, don't enter your account information anywhere unofficial, don't use the same or simple passwords, and don't share your account with others.
⑦ Avoid clicking on suspicious links
Don't click on any links from strangers or suspicious sources, don't download any unverified attachments, and don't scan any unknown QR codes.
⑧ Recognize non-delivery categories
Don't buy or sell any items that are in the non-delivery categories, such as real estate, vehicles, tickets, travel, etc. These items require transactions outside of the eBay platform and have higher risks.
⑨ Save the eBay website address
Don't enter eBay through search engines or other websites, but directly type the official eBay website address in the browser or save it as a bookmark to avoid entering fake eBay websites.
How to prevent eBay scams?
If you discover or encounter an eBay scam, you should take timely measures, including:
① Use strong passwords and enable multi-factor authentication
Set a complex and unique password for your eBay account and enable multi-factor authentication to increase the security of your account and prevent it from being stolen or cracked.
② Keep security software updated
Regularly update your operating system, browser, antivirus software, and other security software to fix potential vulnerabilities and prevent hacker attacks or malware infections.
③ Read relevant policies
Read and comply with eBay's relevant policies and rules, such as buyer protection programs, seller protection programs, anti-monopoly policies, etc., to understand your rights and obligations in transactions, as well as how to handle disputes and claims.
④ Use third-party payment services
Use eBay-recommended or recognized third-party payment services, such as PayPal, Apple Pay, Google Pay, etc., to protect your payment information and fund security and enjoy additional protections and benefits.
⑤ Avoid disclosing personal information
Avoid disclosing your personal information, such as name, address, phone number, email, bank account, etc., unless it is necessary and legal. If you must provide this information, ensure that the other party is trustworthy and legitimate and use encrypted or anonymous methods for transmission.
⑥ Refuse to engage in off-eBay transactions
Insist on conducting transactions within the eBay platform and use the official provided communication and payment methods. If the other party asks you to engage in off-eBay transactions, refuse and report them.
⑦ Report suspicious users
If you discover any suspicious or violating users or items, report them to eBay in a timely manner and provide relevant evidence. eBay will investigate reports and take appropriate actions.
Using MetroVPN to protect online transaction security
When shopping on eBay or selling items, you may encounter risks from the internet, and you need to use a reliable VPN service like MetroVPN.
MetroVPN is a professional VPN service that can help you secure your online transactions on eBay. The advantages of MetroVPN include:
① Encrypts network activity
Prevents hackers, malware, or third parties from eavesdropping on your communication content.
② Surf anonymously
Hides your real IP address, preventing scammers from tracking your location or identity.
③ Access restricted content
Unlocks eBay's regional restrictions, allowing you to access eBay websites from any country or region, and enjoy more choices and discounted prices.
④ Multi-platform
Supports multiple devices and platforms, allowing you to use MetroVPN on computers, smartphones, tablets, etc., seamlessly connecting to eBay.
⑤ 30-day money-back guarantee
MetroVPN offers a risk-free trial period with a 30-day money-back guarantee, allowing you to try their service with peace of mind.